Skip to Main Content
It looks like you're using Internet Explorer 11 or older. This website works best with modern browsers such as the latest versions of Chrome, Firefox, Safari, and Edge. If you continue with this browser, you may see unexpected results.
Find More Related Materials:
Below are links to related subject searches in the UIUC Library Catalog. Some results are physical items in MPAL and are only available by request.
About This Exhibit
The Nutcracker is one of Peter Tchaikovsky's most celebrated works. This ballet is a beloved holiday tradition for performers and patrons worldwide, including UIUC's Krannert Center for the Performing Arts. Unfortunately, this year's performance has been suspended to to the coronavirus pandemic.
This exhibit provides a virtual experience in place of the live production. Audio and video performances from this classic ballet are included, as well as links to other works by Peter Tchaikovsky and Nutcracker choreographers Marius Petipa and Lev Ivanov.
The Nutcracker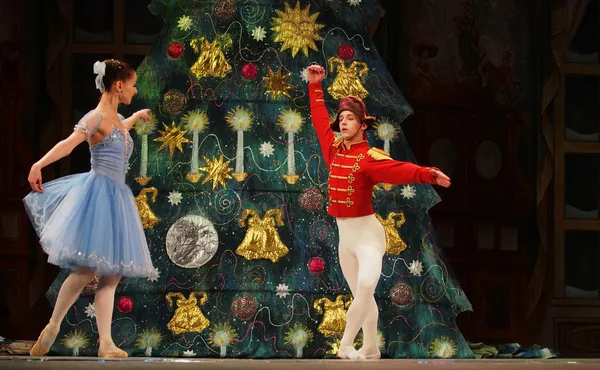 "Nutcracker Ballet in Lugansk"
https://st.depositphotos.com/1000590/4035/i/600/depositphotos_40359441-stock-photo-nutcracker-ballet-in-lugansk.jpg
Selected Items
Online items are available for immediate access. Physical items can be requested through the library catalog for pick-up.