Skip to Main Content
It looks like you're using Internet Explorer 11 or older. This website works best with modern browsers such as the latest versions of Chrome, Firefox, Safari, and Edge. If you continue with this browser, you may see unexpected results.
Popular Musical Artists: Past & Present
Watching Czech Television
Two of the most popular television stations in the Czech Republic include VOYO and iPrima. To watch some of their programming, search through their video archives:
Česká televize

Česká televize is the public TV broadcaster in the Czech Republic. They broadcast on four channels. You can watch programming and search through their video archive here.
It is important to note that not all TV programs broadcasted were originally filmed in the Czech Republic. Many of the programs are dubbed in Czech.
Radio Stations
Interested in listening to Czech radio? Try the following links - ​
Český rozhlas

By clicking on any of the links "Okamžitý poslech" you can easily switch live feeds from one channel to another. There is also an option to listen to regional channels. To do this, click on the link "regionální stanice" in the live feed and you can choose the region with which you would like to listen.

Radio Praha

Radio Praha offers live streaming of their news programs. The site also offers up to date news in Czech, English, Russian, German, Spanish, and French.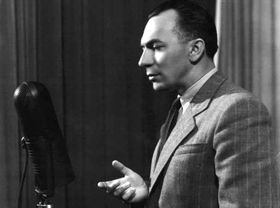 Also, check out Radio Praha's brief history of Czech radio to explore the many ways radio has had a lasting impact on the history and culture of the Czech Republic.
Radio Free Europe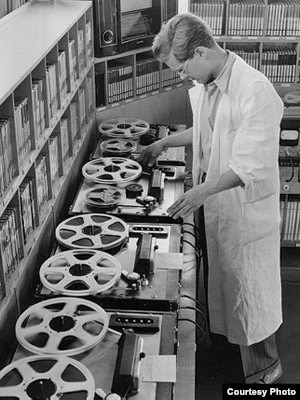 The headquarters of Radio Free Europe/Radio Liberty has been located in Prague since 1995. Although they no longer broadcast to the Czech Republic, they continue to provide news and information to countries "where the free flow of information is either banned by government authorities or not fully developed."
The Hoover Institution Library & Archives currently has over 100,000 sound recordings as part of the their Radio Free Europe/Radio Liberty archival collection. A small portion of these have been digitized and made available online for users to access, including recordings from their Czechoslovak Broadcasting Department.