Skip to Main Content
It looks like you're using Internet Explorer 11 or older. This website works best with modern browsers such as the latest versions of Chrome, Firefox, Safari, and Edge. If you continue with this browser, you may see unexpected results.
Notable Czech Writers: Past & Present
Karel Jaromír Erben
Jaroslav Hašek
Franz Kafka (wrote in German)
Milan Kundera (works after 1990 in French)
Patrik (Petr) Ouředník
Czech Digital Libraries
Many of the major libraries in the Czech Republic have contributed to the nation's digital library project: Digitalni knihovna. Users can navigate between libraries in a single interface to view both free and copyrighted works of various genres. The Digital Library Web Design provides a simple and understandable way to work with digital documents. The Digital Library is operated by the Moravian Library in Brno which appears as the default library.
Additional digital libraries which contain works of popular literature and periodicals are included below.
Kramerius Digital Library

A project of the National Library of the Czech Republc, the Kramerius Digital Library contains full texts of documents from the 19th - 21st centuries digitized within the National Digital Library project.

Czech Digital Library

Czech Digital Library is a national aggregator of digital libraries. It allows to search documents contained in digital libraries operated by individual libraries in the Czech Republic. The collection contains over 123,000 monographs and 2,000 periodicals available for the general public.
Czech Literature
The Czech Literary Center's website provides valuable resources for the study of Czech literature in both English and Czech. The site provides in-depth information on Czech author's publication histories, book awards, translations, and more. Additionally, the site also includes general information about Czech literature, book fairs, and design.
In addtion to the Czech Literary Center, another way to stay current on Czech literature is to read the Culture sections in the Czech newspapers from the above section. Here are quick links to each newspaper's online section on books:
Knihy a literatura - Lidové noviny. Depending on the time of the year, there may also be a separate section entitled "Kniha roku" (Book of the year).

Literatura

- Mladá fronta Dnes.
Literární.cz offers an array of information on Czech and world literature. There are a variety of formats available on this site, including articles, videos, and podcasts.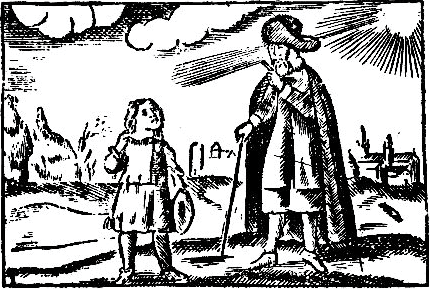 Finally, Brown University has compiled an anthology of Czech texts that are freely available to the public on its website Brown University On-Line Czech Literary Anthology. It currently has 22 texts. The website includes full text of the literary works and accompanying audio.
Reading Czech Newspapers
With the explosion of digital media, you can access many Czech newspapers online for free. There are a wide variety of national and local newspapers, as well as news available in both Czech and English. The three newspapers shown above are popular newspapers distributed in the Czech Republic. Here is a brief description of each newspaper, from left to right:
Lidové noviny - This is the oldest Czech daily newspaper still in print. This paper has a center-right, conservative orientation. It covers national political, cultural, and economic news. This newspaper is recommend for serious news coverage in the Czech Republic.
Metro - This is an international newspaper. The Czech edition is distributed freely, and often disbursed while entering the Prague metro during the morning hours. Metro targets a young and active readership, which is highlighted in the majority of its content being of tabloid fashion. This is not a recommended newspaper for receiving serious news in the Czech Republic.
Mladá fronta Dnes - Also known as MF Dnes or DNES, this is the second highest selling paper in the Czech Republic. Although the paper started as a serious newspaper, over the years it has become more tabloid-esque. It has a right-wing conservative orientation.
If you are interested in looking at different Czech newspapers, you can try the website OnlineNewspapers.com. This link will take you directly to their list of newspapers in the Czech Republic.