The image pictured here a reproduction of Dostoevsky's notes for Chapter 5 of the Brother's Karamzov.
There are many sites on the web that make the full text of Dostoevsky's works available. Most will allow you to download the html, which can in turn be converted for use on your e-reader of choice. Below are just a couple of those sites we have found most useful at the
Slavic Reference Service.
http://www.magister.msk.ru/library/dostoevs/dostoevs.htm
This site includes the full text of Dostoevskii's works in Russian and many in English as well. One of the notable things about the site is that the texts that have been chosen are frequently the first publications of the author's writings. So, for examples, the edition of "Братья Карамазовы" is taken from its publication in 1881 in the journal Русский Вестник.. While this is a very interesting approach it must be used with care as later redactions may be somewhat different than this initial publication.
Русская Виртуальная Библиотека
The full text of the Dostoevskii's complete works is available in several places. One of the most authoritative editions, complete with annotation is available from Pushkinskii Dom through
http://rvb.ru/dostoevski/toc.htm.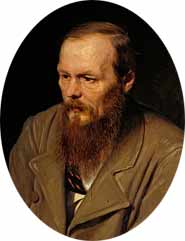 Lib.ru
http://az.lib.ru/d/dostoewskij_f_m/
is yet another source for the complete works of Dostoeveskii. this is a very useful site with links to online copies of the works of many Russian authors. It draws its texts from some of the earliest editions of the author's works and included critical literature as well.