Skip to Main Content
It looks like you're using Internet Explorer 11 or older. This website works best with modern browsers such as the latest versions of Chrome, Firefox, Safari, and Edge. If you continue with this browser, you may see unexpected results.
"Ecosystems in Illinois are deteriorating, their natural functions disrupted by fragmentation and stress." So concluded The Changing Illinois Environment: Critical Trends, a state-of-the-environment report published in 1994 by the Illinois Department of Energy and Natural Resources (now the Illinois Department of Natural Resources). This report recommended that the state begin collecting statewide data on both the extent and condition of its ecosystems in order to determine the most effective and economical natural resources policy. General program reports are listed below in chronological order.
See other tabs for the Area Assessments of Illinois watersheds/regions and CTAP Science & Ecological Policy Papers.
Susan Braxton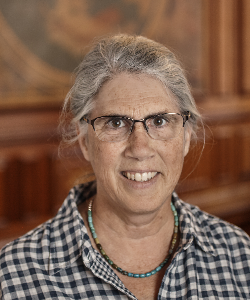 Susan Braxton
Prairie Research Institute Librarian
Funk Library
1101 S. Goodwin M/C-633
Urbana, IL 61801
217-333-5856